Shandong Yanshuo Chemical Co., Ltd.
Country:

China (Mainland)
Business Type: Trading Company

Mr.Leon Liu
Tel: +86 18678179670
Fax:
City: Zibo
Street: No.19, No.4 Building, Excellent Plasticizing Zone, Qilu International Plasticizing City, Linzi District
MaxCard: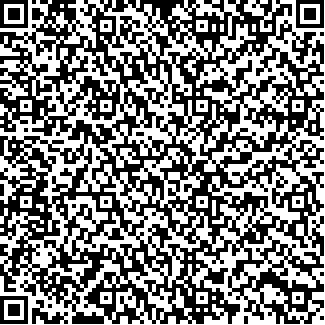 Ethylene glycol diacetate(EGDA) CAS NO.111-55-7
FOB Price: USD 2000 /Metric Ton Get Latest Price
Min.Order: 1 Metric Ton
Payment Terms: L/C,T/T,Western Union
Available Specifications:

Superior Grade(1-16)Metric Ton

Keywords
Ethylene glycol diacetate
EGDA
1,2-Ethanediol Diacetate
Quick Details
ProName: Ethylene glycol diacetate(EGDA)
CasNo: 111-55-7
Molecular Formula: C6H10O4
Appearance: Colorless Transparent liquid
Application: main besuitable for high quality coati...
DeliveryTime: within 2 weeks after everything confir...
PackAge: IBC,drum,ISOtank
Port: Qingdao, Shanghai, Zhangjiagang
ProductionCapacity: 300 Metric Ton/Day
Purity: 99%
Storage: Seal with stored in cool, dry place, a...
Transportation: 200kg/iron drum, Non-dangerous goods, ...
LimitNum: 1 Metric Ton
Heavy metal: N/A
Grade: Industrial Grade
Superiority
1) High quality, reasonable price and excellent service.
2) We have our own chemical sub-package warehouse, can do ciq and supply hazardous cargo packing license.
3) Company located in shandong province, which is famous for its chemical industry in china. and for most chemical products we can found producers here.
4) Nearby the world-famous seaport-qingdao. thereby we have smooth transportation ways for our worldwide clients.
Details
Ethylene glycol diacetate may be used as an acyl donor for the in situ generation of peracetic acid, during the chemoenzymatic synthesis of caprolactone.It may be employed as a precursor for the enzymatic synthesis of poly (ethylene glutarate).
Ethylene glycol diacetate (EGDA) is an acetic acid ester of ethylene glycol. It is widely used as a hardener for silicates.The predicted values of the torsion angles and bond angles are found to be in agreement with the crystal structure data on the benzoate derivatives of ethylene glycol.EGDA can be prepared from ethylene glycol and acetic acid, via esterification in the presence of supported ionic liquids (catalyst).It is a substitute of glyceryl triacetate for the industrial manufacture of tobacco.
Excellent, high efficiency, safe and non-toxic organic solvent, few impurity
Easily soluble in alcohol, ether and other organic solvent.
With the chemical properties same as ester, easy to hydrolyse as alcohol and acetic acid under caustic alkaliand inorganic acid conditions.
EGDA is an environment high boiling point solvent which its purity is more than 99%,few impurity, main besuitable for high quality coating, PCB circuit board ink, electronic ink, water glass curing agent, water based adhesivesand casting organic ester curing agent.
EGDA is an excellent solvent with light sweet ester odor which can replace DBE, PMA, PM and CYC. Because of its lowtoxicity, wide range of source, environment and safe, it also can replace isophorone783, CAC, butylcellosolve, Propylenealcohol ether ester, CYC, DAA, cresol, etc.
Application to high quality PCB circuit board ink, electronic ink, water glass curingagent, water based adhesives and casting organic ester curing agent.
Coating Industries: Coil coating, acrylic acid coating, epoxy and PU coating,normal coating and varnish formulation, baking paint, printing coating for iron,automotive coating, wood coating, insulating paint, metal coating, etc.
Coating and Paint: Solvent for nitro spray-paints, cellulose ester, fluorescentpaint.
Ink Industries: Environmental solvent for printing ink and silky printing ink.
Resin Industries: Casting organic curing agent, also can be as excellent
solvent for various of organic resin, especial for nitrocellulose.
Application to cleaning agent, paint stripper, adhesive for casting,
scaling powder for electronic industry and organic synthetic
intermediat, etc.
Material for leather brightening agent and pharmacy industry.
Appearance & Physical State:
clear liquid
Density:
1.128
Melting Point:
-41ºC
Boiling Point:
186-187ºC
Flash Point:
82ºC
Refractive Index:
1.4142-1.4162
Water Solubility:
160 g/L (20 ºC)
Storage Condition:
2-8ºC
Vapor Pressure:
0.2 mm Hg ( 20 °C)
Vapor Density:
5.04 (vs air)