Shandong Yanshuo Chemical Co., Ltd.
Country:

China (Mainland)
Business Type: Trading Company

Mr.Leon Liu
Tel: +86 18678179670
Fax:
City: Zibo
Street: No.19, No.4 Building, Excellent Plasticizing Zone, Qilu International Plasticizing City, Linzi District
MaxCard: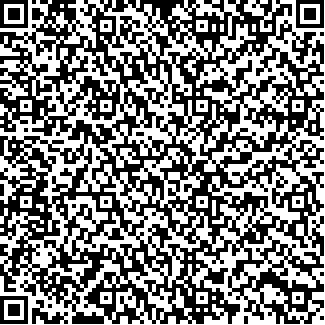 Methyl Salicylate 119-36-8 CAS NO.119-36-8
FOB Price: USD 3000 /Metric Ton Get Latest Price
Min.Order: 1 Kilogram
Payment Terms: L/C,D/A,D/P,T/T,Western Union
Available Specifications:

BP98(1-20)Metric TonUSP24(1-20)Metric Ton

Keywords
Methyl Salicylate BP98
Methyl Salicylate USP24
wintergreen oil
Quick Details
ProName: Methyl Salicylate 119-36-8
CasNo: 119-36-8
Molecular Formula: C8H8O3
Appearance: colorless or slightly yellow liquid
Application: Irrigative medicine for dephologistica...
DeliveryTime: within 2 weeks after everything confir...
PackAge: IBC,drum,ISOtank
Port: Qingdao, Shanghai, Zhangjiagang
ProductionCapacity: 300 Metric Ton/Day
Purity: colorless or slightly yellow liquid
Storage: Sealed in lightproof containers in dry...
Transportation: Sealed in lightproof containers in dry...
LimitNum: 1 Kilogram
Heavy metal: ≤20ppm
Grade: Industrial Grade,Pharma Grade
Superiority
1) High quality, reasonable price and excellent service.
2) We have our own chemical sub-package warehouse, can do ciq and supply hazardous cargo packing license.
3) Company located in shandong province, which is famous for its chemical industry in china. and for most chemical products we can found producers here.
4) Nearby the world-famous seaport-qingdao. thereby we have smooth transportation ways for our worldwide clients.
Email: leon@yanshuochem.com
WhatsApp/Mobile: +86 133 2521 8432
Skype: leon@yanshuochem.com
Details
Methyl salicylate (oil of wintergreen or wintergreen oil) is an organic compound with the formula C6H4(OH)(CO2CH3). It is the methyl ester of salicylic acid. It is a colorless, viscous liquid with a sweet odor. It is produced by many species of plants, particularly wintergreens. It is also synthetically produced, used as a fragrance, in foods and beverages, and in liniments.
Irrigative medicine for dephologistication and analgesia partially used in joint and muscle pain and often used as ointment to cure rheumatism.
It is used in high concentrations as a rubefacient and analgesic in deep heating liniments (such as Bengay) to treat joint and muscular pain. Randomised double blind trial reviews report evidence of its effectiveness that is weak, but stronger for acute pain than chronic pain, and that effectiveness may be due entirely to counterirritation. However, in the body it metabolizes into salicylates, including salicylic acid, a known NSAID.
It is used in low concentrations (0.04% and under) as a flavoring agent in chewing gum and mints. When mixed with sugar and dried it is a potentially entertaining source of triboluminescence, gaining the tendency to build up electrical charge when crushed or rubbed. This effect can be observed by crushing wintergreen Life Savers in a dark room. It is used as an antiseptic in Listerine mouthwash produced by the Johnson & Johnson company. It provides fragrance to various products and as an odor-masking agent for some organophosphate pesticides.
It is used as a bait for attracting male orchid bees for study, which apparently gather the chemical to synthesize pheromones.
It is used to clear plant or animal tissue samples of color, and as such is useful for microscopy and immunohistochemistry when excess pigments obscure structures or block light in the tissue being examined. This clearing generally only takes a few minutes, but the tissue must first be dehydrated in alcohol.
It is used as a transfer agent, to produce a manual copy of an image on a surface.
It is used as a simulant or surrogate for the research of chemical warfare agent sulfur mustard, due to its similar chemical and physical properties.
It is used in restoring (at least temporarily) the elastomeric properties of old rubber rollers, especially in printers.
It is used as a penetrating oil to loosen rusted parts.
Pakcing in gray and blue polyethylene, net weight 25kg or wight 250kg.
Sealed in lightproof containers in dry and shade place.